From the far north in Norway, Niels Jansen travels by bike to Cape Town in South Africa. He has been on the road for over 430 days. Just a week after departure, he did, however, he's struck by the coronavirus; but nothing stands in the way of him continuing his journey. We speak with the cyclist, who recently crossed the equator, during a well-deserved rest week at the foot of Mount Kenya.
The idea originated during a study trip in Peru: "We stopped with a bus at a roadside restaurant in the middle of the Peruvian desert. Here, I met a few cyclists who cycle across the American continents. I thought that was so cool." One study and three years of working later, Niels gets on his bike for a grand journey himself. A journey that has already taken him 23,450 kilometers through twenty-four countries.
Via Turkey into Africa
By sailboat, Niels, accompanied by two German cyclists from Turkey, goes through the Suez Canal, to Hurghada in Egypt. From there, the cyclist takes a detour to Cairo: "Because I'm going further south, I need a visa for the Sudanese border." In a WhatsApp group with more than a hundred other cyclists who travel through Africa, Niels gets the tip. "Apparently it is easier to arrange a Sudanese visa at the embassy than at the border. Then we might as well stop at the pyramids while we are in the neighborhood", the Dutchman chuckles.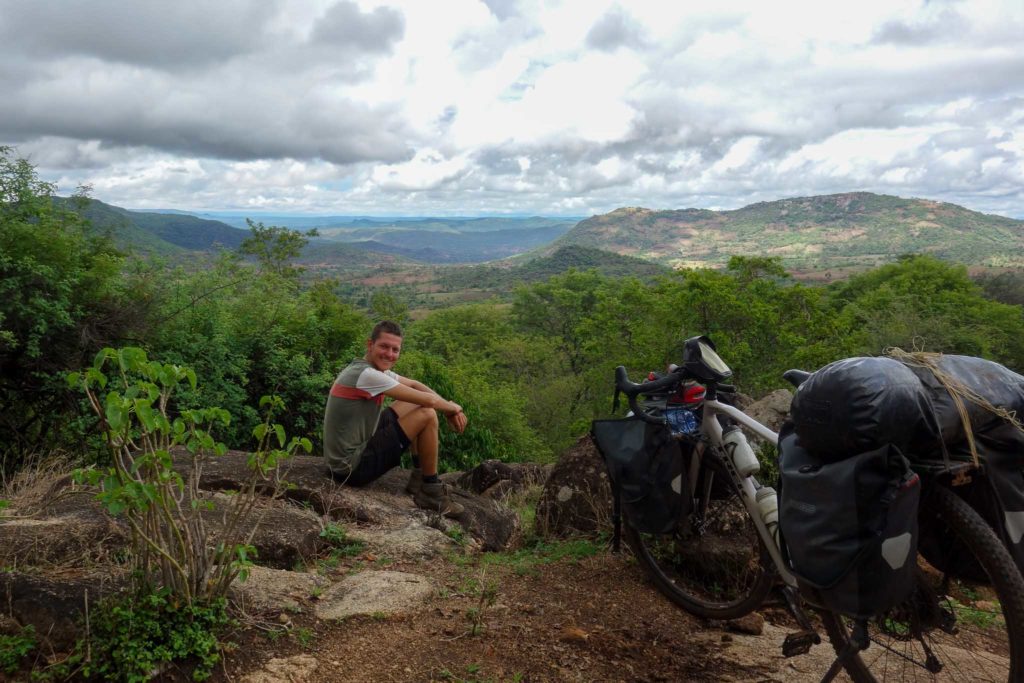 In Niels' opinion, the biggest difference with cycling in Europe is the anonymity. "The difference is huge. In Europe, you largely cycle on your own. Every now and then someone waves or says hello, but that's about it. Here in Africa, everyone asks you all kinds of things. Cars even stop when you cycle past. It is nice and enjoyable, but at some point, you also want to be on your own for a while." That is why the cyclist also pays attention to where he pitches his tent: "I mainly do that out of sight of other people. Otherwise, I wake up the next morning and a whole crowd of people is staring at me. That's funny when it happens once, but not every morning as far as I'm concerned."
Problems in Ethiopia; but well worth it
Getting into Ethiopia from Sudan has proven to be a challenge. Physically crossing the border is not possible; so Niels takes the plane from Omdurman to Addis Ababa. "I had already heard the stories, but yet you still think that it cannot be that bad." After just one day of cycling in Ethiopia, Niels' fears are confirmed when he cycles past a group of children. "People in Ethiopia are not fond of cyclists for some reason. As I cycled past a group of children, they picked up rocks and started hurling them at me and other cyclists. I escaped unscathed, but I've seen others with badly battered bikes and bruises."
Looking for more variety and fewer people, Niels decides to leave the Ethiopian main road behind and opts for the road through the Bale Mountains. "That's the best choice I've made during the trip. Such beautiful scenery and views, truly unparalleled. You will pass through rainforests and mountains. There are monkeys swinging around, so bizarre. With five hundred kilometers on unpaved roads and many altitude differences, the route is tough. But when you are at the top at 4300 meters altitude, you quickly forget that."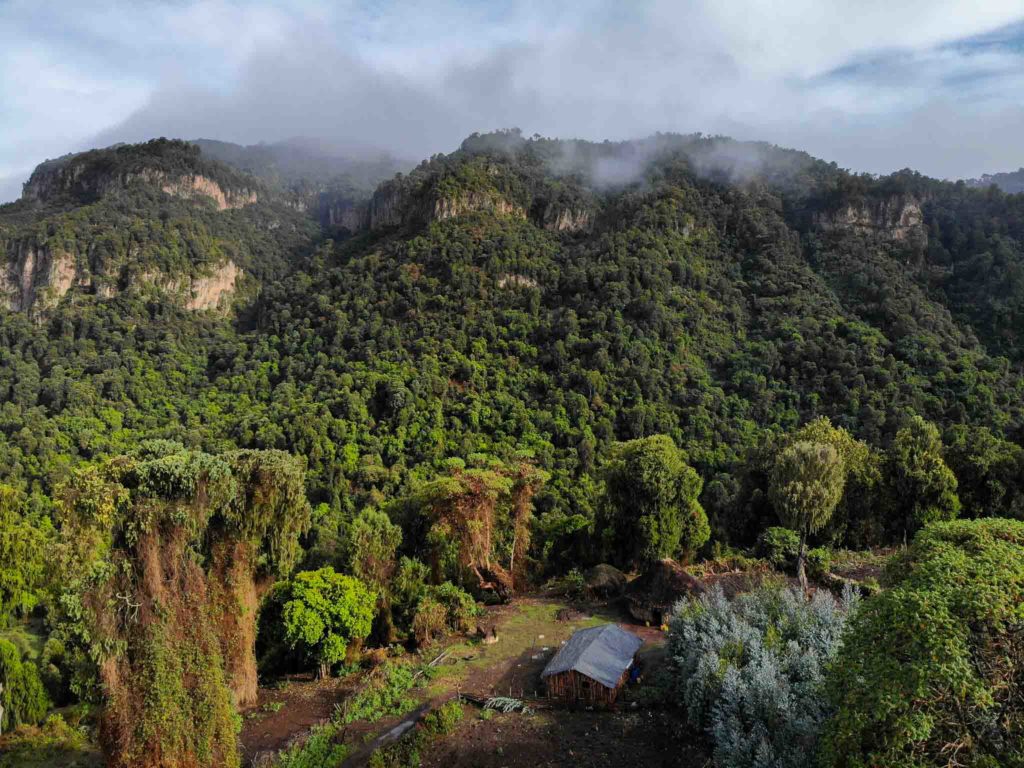 Repairs and creative solutions
At the moment, Niels is enjoying a rest week in Nanyunki, at the foot of Mount Kenya. That was badly needed: "In Ethiopia and Kenya I repaired so many tires, it's ridiculous." That's why he recently switched out his trusted mountain bike tires for tubeless tires. "Tubeless don't have an inner tube. There is some kind of milky liquid inside. When there's a hole in the tire, the liquid solidifies; so that I can keep on riding without any problems."
Niels has a set of tools for flat tires and other minor repairs. When bigger problems arise, you have to improvise. "At one point, the hub in my rear wheel broke. Well, you can't fix that in an instant." Niels is too far from major cities for repair material, but manages to solve it anyway: "The owner of a mountain lodge lent me his wheel so that I could continue cycling to the nearest large city." According to Niels, parts can be found in all major cities.
What's next?
"I mostly plan the route one day at a time. There's no other way in Africa because you never know what to expect." In the south of Ethiopia, for example, Niels had to make a major detour when the military stopped him: "In the forest that I wanted to cycle through, there turned out to be a terrorist movement. Then I had to completely change the route I had in mind. But that's okay, there's no rush."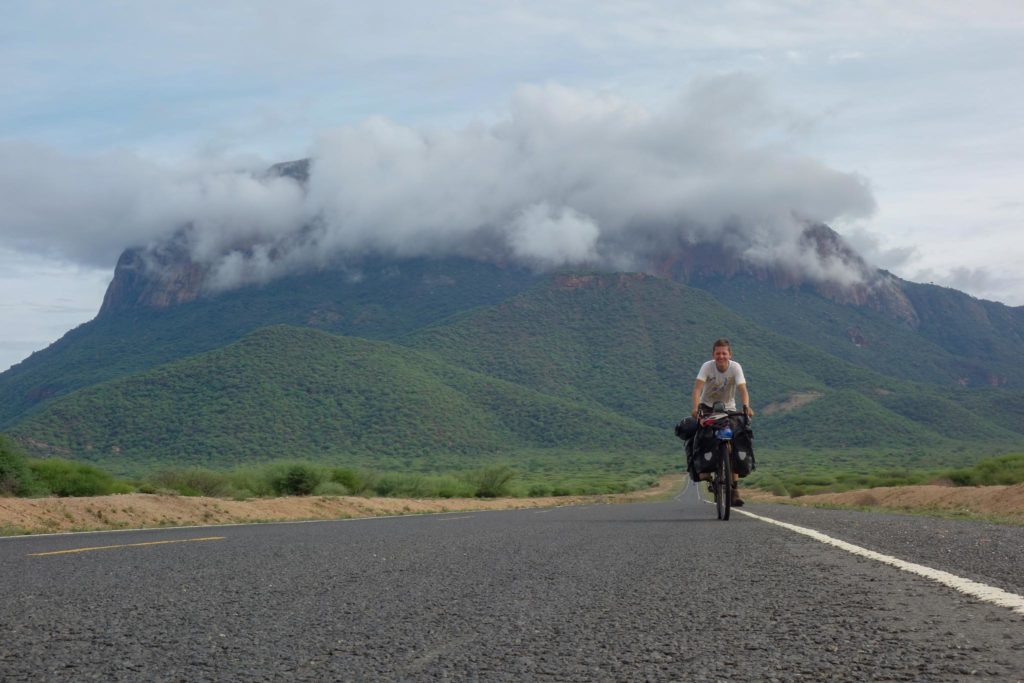 From Kenya, the plan is to cycle through Uganda, around Lake Victoria, and to Tanzania before continuing south. "I don't know yet what the road will look like. That's okay, that's part of the adventure", the cyclist looks ahead positively. To also cycle back home from Cape Town is a bridge too far for Niels: "The family at home misses me too, I can't keep them waiting that long. No, I think I'll take a flight to Morocco or Spain and then cycle the last part home", he laughs. "I, of course, have to come home by bike."
Do you want to keep up to date with Niels' adventure? Then you can follow Niels on Instagram. Whenever he has an internet connection, he writes an update with photos. Also, read the experiences of other overlanders.