Anyone planning a city trip to Marrakech, Morocco, will love the beautiful hotels and riads that can be found there. It's almost a shame to close your eyes and go to sleep. As the choice is gigantic, and making decisions is rather difficult, we picked out the most beautiful riads in Marrakech for you and made a list of best hotels around.
Riad, ri-what?
First things first: what exactly is a riad? And why isn't a hotel necessarily a riad, but a riad is a hotel? Ha. Questions, questions… Note: a riad is a traditional Moroccan house or palace with a courtyard. Riads are most commonly found in the medina, which is the old part of a North African city. The word riad derives from the Arabic 'ryad' and means garden.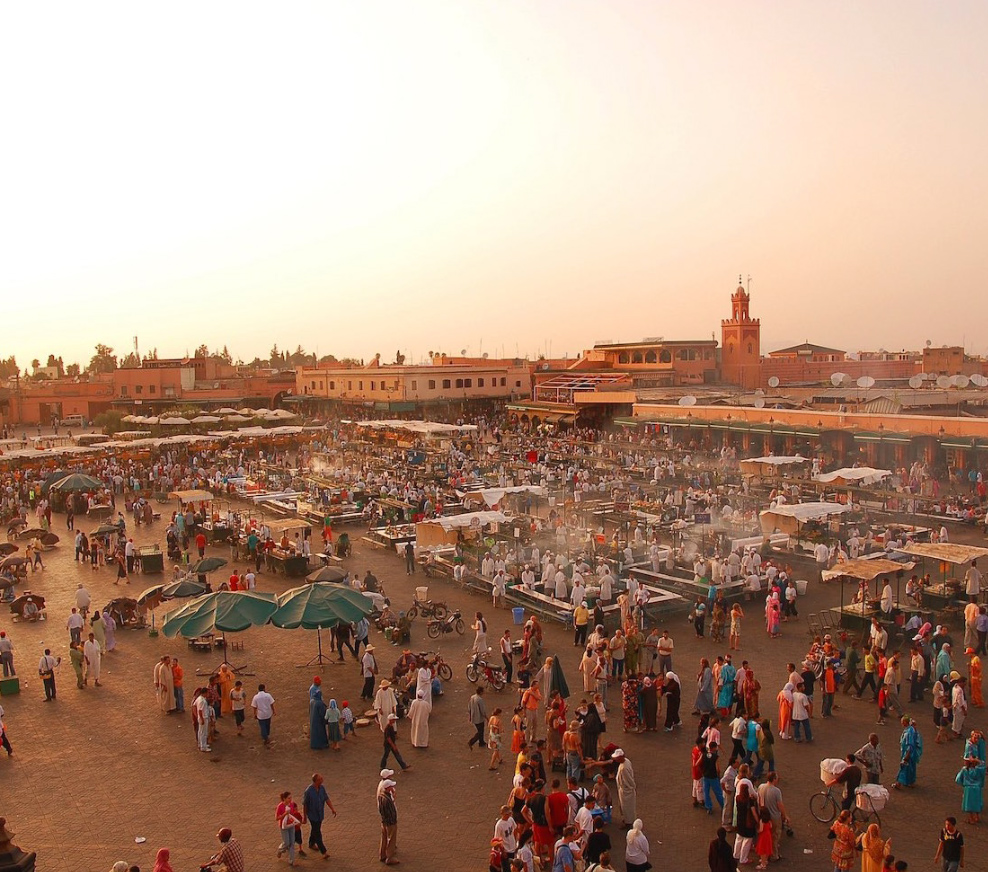 Randomly ranked: the best riads in Marrakech
1. Riad Utopia Spa & Suites
Located in the heart of Marrakech and the heart of medina you will find riad Utopia Spa & Suites and as the name suggests there indeed is a spa and there indeed are suites. If you want a little extra luxury with your riad, this is the place to be.
> Riad Utopia Spa & Suites, 41000 Marrakech, riadutopia.com
2. Riad Zenithya
Riad Zenithya is blessed with a swimming pool, free Wi-Fi, a bar where you can have breakfast, and with local attractions such as Jardin Majorelle, Hammam de la Rose, the Marrakech Museum, Rue Bab Doukkala market at walking distance from the hotel.
> Riad Zenithya, 40000 Marrakech, riad-zenithya.hotels-marrakesh.com/en
3. Riad Helen
About riad Helen a lot has been written, for it is so beautiful and so calm. So bright, and so comfortable. And that's right, it's beautiful there. And Fatima cooks delicious!
> Riad Helen, 138 Arset Aouzal, Marrakech, Rdriadhelen.com
4. Riad El Fenn
After a visit to riad El Fenn you probably want to change your whole interior. A little Moroccan blue or anthracite on the wall looks much more beautiful than all-white after all. And pink isn't really bad either. Ell Fenn has an exquisite interior, without a doubt. What else this riad has: a spa, a gym, a delicious menu and a shop (where you can stock up on some interior stuff).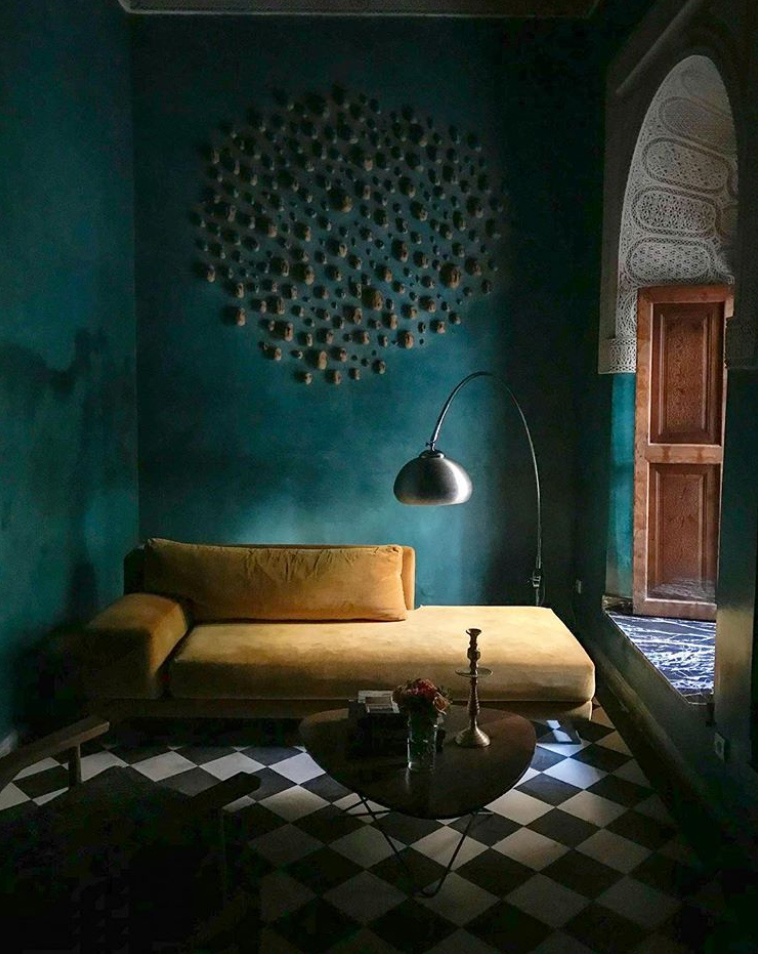 > Riad El Fenn, 40000 Marrakech, el-fenn.com.
5. Ryad Dyor
Another beautiful interior, for which no effort has been spared, can be found at Ryad Dyor. A palace. Each and every detail is perfect. Even the plaster on the outside of Ryad Dyor is worth writing home about; once on the roof terrace, you may spontaneously burst into tears. Of luck, we mean. Did we mention that this riad has a spa and wellness? And a restaurant? Never going home again.
> Ryad Dyor, Driba Jdida, Sidi Ben Slimane 40000 Marrakech, ryaddyor.com
6. Riad Amina
An oasis of peace and salvation', 'lovely riad', 'like a large family that does everything to make you feel at ease', the reviews are nothing but praise. Hear hear for riad Amina. A cosy and calm riad in the heart of the vibrant medina of Marrakech.
> Riad Amina, Sidi Ben Slimane, Derb Si Mouh 1, 40000 Marrakech, riadamina.com
7. Riad Yasmine
Likewise, nothing but praise for riad Yasmine, rightfully so. A home away from home, but more beautiful. And more luxurious. The motto of Yasmine? 'May all who enter as guests, leave as friends.' Ah! It's probably the most marked riad in Marrakech – maybe even in Morocco. You might know it, the riad with the pool and the tiles. Don't you? Check: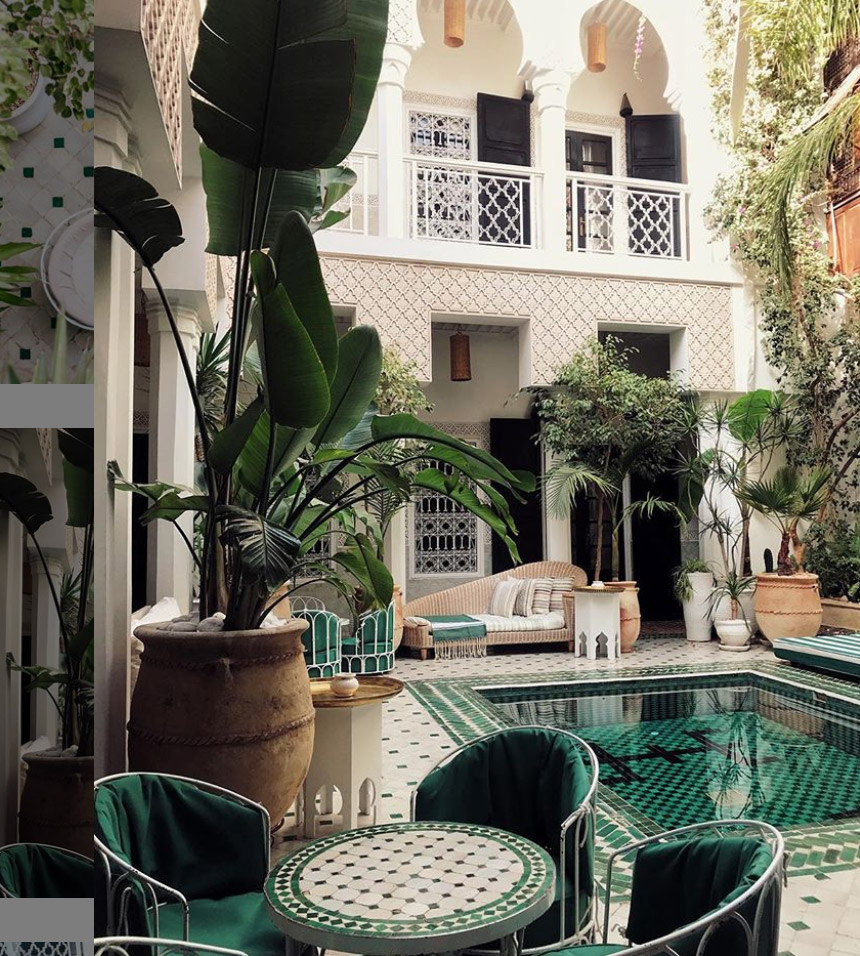 > Riad Yasmine, 209 Rue Ank Jemel Bab Taghzout, Marrakech, riad-yasmine.com
8. Riad Edward
For those who thought that only female names were reserved for riads: meet riad Edward. Correction: Hotel & Spa Riad Edward. With a swimming pool at least as beautiful and instagrammable as riad Yasmine (just for your information). Edward also has a roof terrace, a living room with fireplace, serves a traditional Moroccan breakfast every morning and Edward is located near hotspots such as Djemaa el Fna square – which has a market every morning and where you can indulge in handmade Moroccan products (and can empty your wallet). UNESCO has previously rated the square as 'Masterpiece of World Heritage'.
> Riad Edward, Derb Merstane 10, Zaouia Sidi Bel Abbes, 40000 Marrakech, riadedward.com-riad.com
View more hotels in Marrakech:
Hint! Discover also the most photogenetic things to do in Marrakech.