A visit to Swakopmund is not complete without visiting Sandwich Harbour and the surrounding dunes: an adventure you will not easily forget.
Off to Sandwich Harbour
The salt plains of Walvis Bay are a popular spot for the hundreds of flamingos, who feed on the plankton that gives them their characteristic pink color. On the deserted flamingo beach, Walter from the About Africa tour operator prepares the 4×4 all-terrain vehicle for the sandy journey to Sandwich Bay Harbour. By letting air out of the tires, the car has a better grip on this terrain.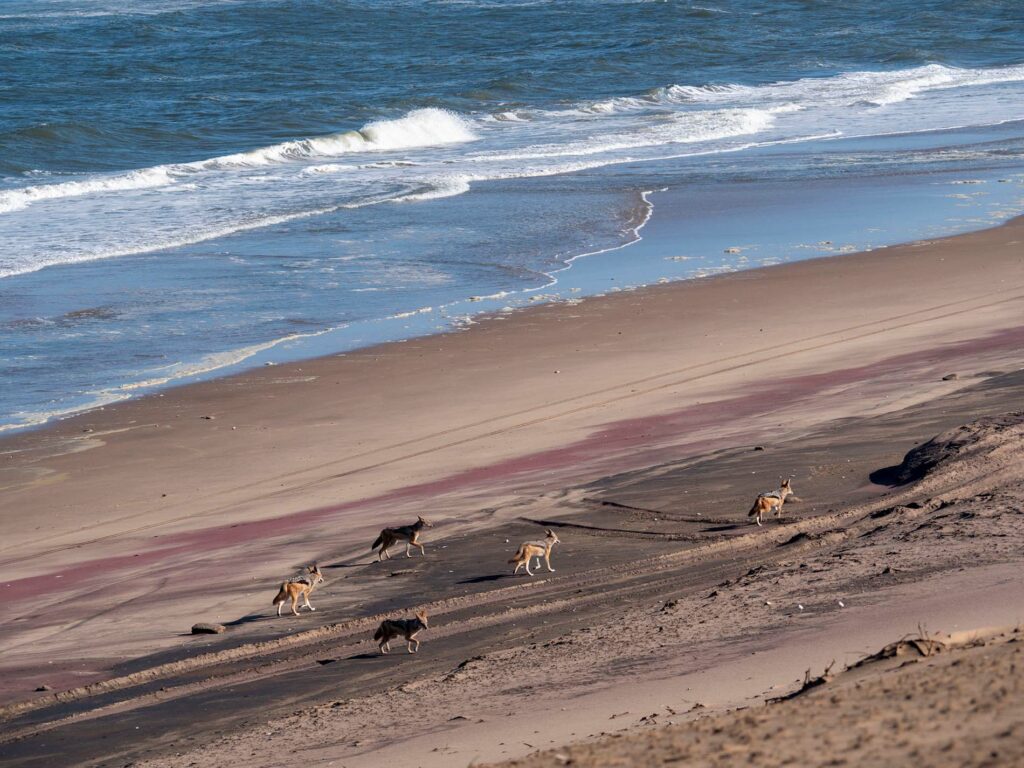 Tides
The meters-high dunes of the Namib Naukluft Park border directly on the surf of the Atlantic here. On the narrow stretch of beach that stands between the desert and the sea, no one can be found for miles around – except for an occasional stray seal. Within a few hours, this beach is completely swallowed by the sea. Therefore, we left early this morning to explore this insanely beautiful natural area. "If you are swallowed by the water you have a big problem: you can't move. Your only option at that point is to drive up the dunes as high as possible and wait out the high tide."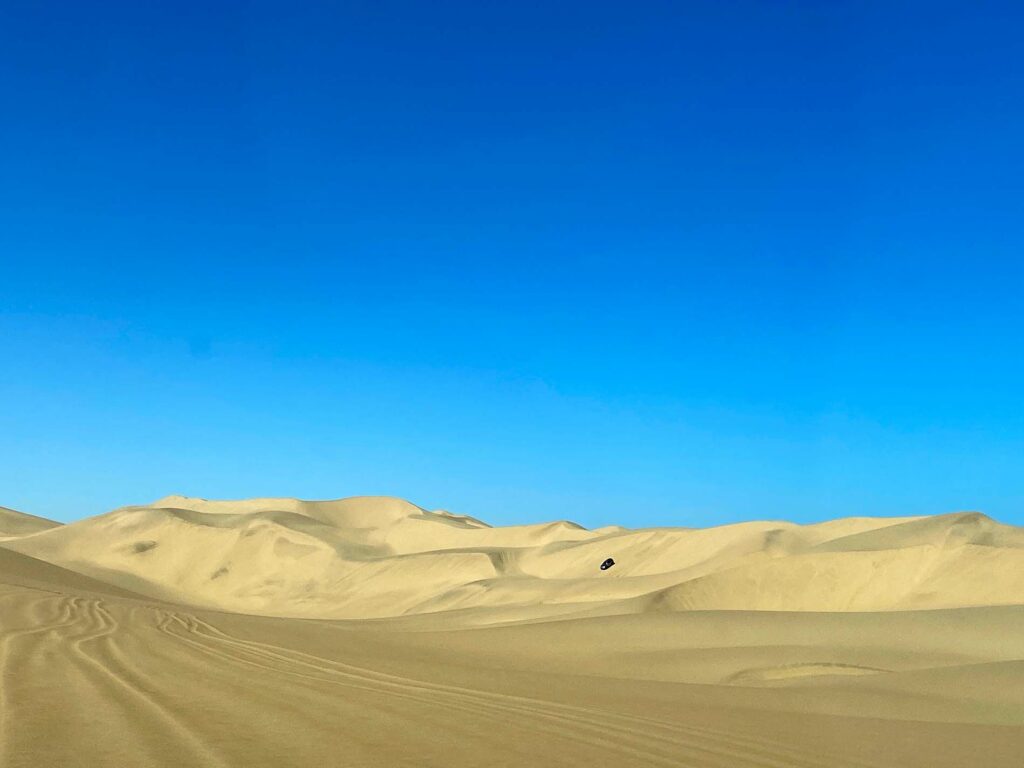 Driving the dunes
To prevent getting stuck on the beach we keep a nice pace, so the tires keep moving and don't sink. On the way, we encounter a group of jackals looking for food. "Here at the edge of the desert they survive by hunting seals," Walter informs us. "There's plenty to eat: they look healthy."
Unlike many tour operators who only make this trip across the beach to the lagoon several times a day, we make the return trip through the dunes. An adventure that completes a visit to Sandwich Harbour. We drive at full speed straight up the dunes to slow down just over the edge of the abyss, before plunging into it. It was nerve-racking but absolutely amazing: God created an amusement park for adults here in a breathtakingly beautiful area.
You can book the visit to Sandwich Harbour among others as part of your tour with About Africa Safaris.