Without any significant camping experience, Charlotte Boelens and Guus Remmerswaal left for an overland trip from Cairo to Cape Town in October 2018. A journey of seven months through twenty-one different countries. "We tried the car in Scotland. There we had rain for three week straight, Charlotte laughs. "A good test!"
In the series Overlanding Africa, we talk about the adventures of overlanders. In part one Charlotte Boelens and Guus Remmerswaal, aka Crossing Crocodile River, talk about preparing for the trip.
Buying a 4 x 4: The considerations
The couple chose Hank the Tank, a Toyota Landcruiser Prado from 2001. "Toyota offers more comfort and a land cruiser more reliability," says Guus. "We also wanted to keep the car as light as possible, partly because of the road tax, but also because of the possibility of getting stuck. A car that is too new is also not convenient. In the harbour of Alexandria, we saw a brand new Ford Raptor. It didn't get any further than Egypt, because it couldn't handle the polluted diesel. (The European standards are different, editors.) The Van Zuyl's Pass in Namibia is another example. Many people don't dare to go for it, especially the ones with very expensive cars. It is extremely steep and rocky, but with Hank, it went just great."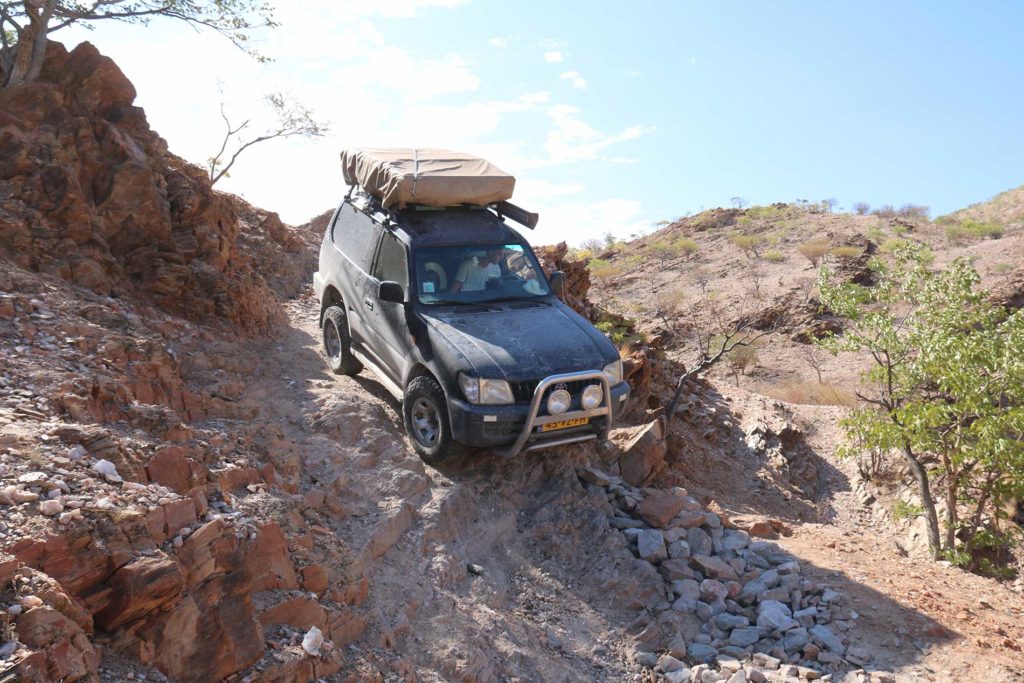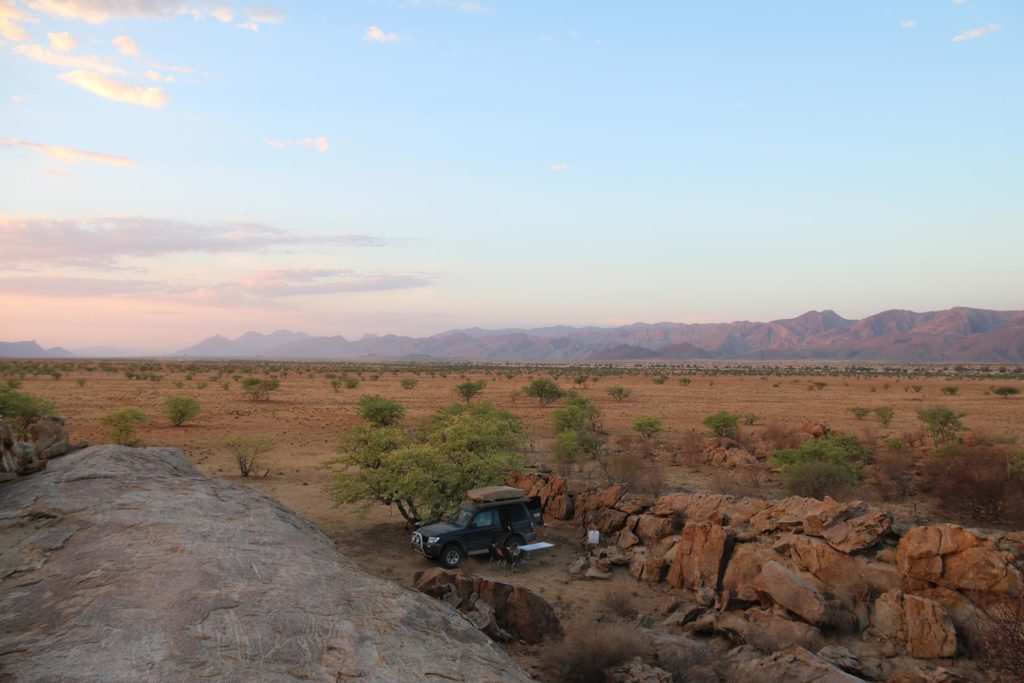 Choosing the overlanding route
The first thing they did was sorting out the route. It became Cairo – Cape Town. "We also considered the other side, from Morocco to Cape Town," Guus continues. " But we soon chose the Eastside. At the Eastside, you have the top-notch National Parks. Besides that, on the west side, there are more border crossings, which means you have to wait more." Both routes have their own, unique vibe. The western route is divided into three parts; an Arabic part (Egypt and Sudan), Southern Africa and Ethiopia. "A real transition area, where North and Southern Africa meet. A unique experience," says Guus.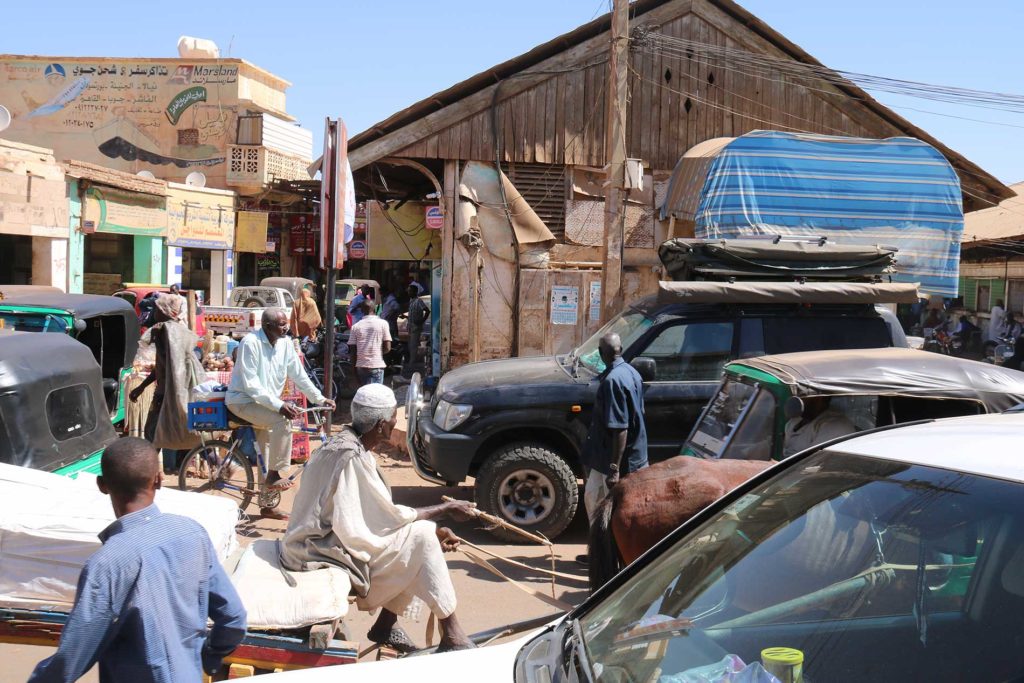 Cape Town to Cairo
Would the two of them advise to take the route the other way around, from Cape Town to Cairo? Not necessarily, as it turns out: "The north side is much more challenging than the other part of the journey," says Guus. "You are still at the start of the journey and you have much more energy. Because no matter how eager you are to travel, travelling will still be tiring." "Driving away from home is also epic," adds Charlotte while laughing.
Diesel crisis in Sudan
One of the biggest challenges is the crisis in Sudan. " At the moment there is a diesel crisis, which you have to take into account," says Guus. "Make sure you don't get close to demonstrations and riots. We were travelling through Sudan at the beginning of the crisis and, to save diesel, we drove some parts without using the air conditioning. Sudan, however, is very friendly and welcoming and Sudanese are generally very kind to foreigners. It's not the most obvious destination, so it's very cool to experience."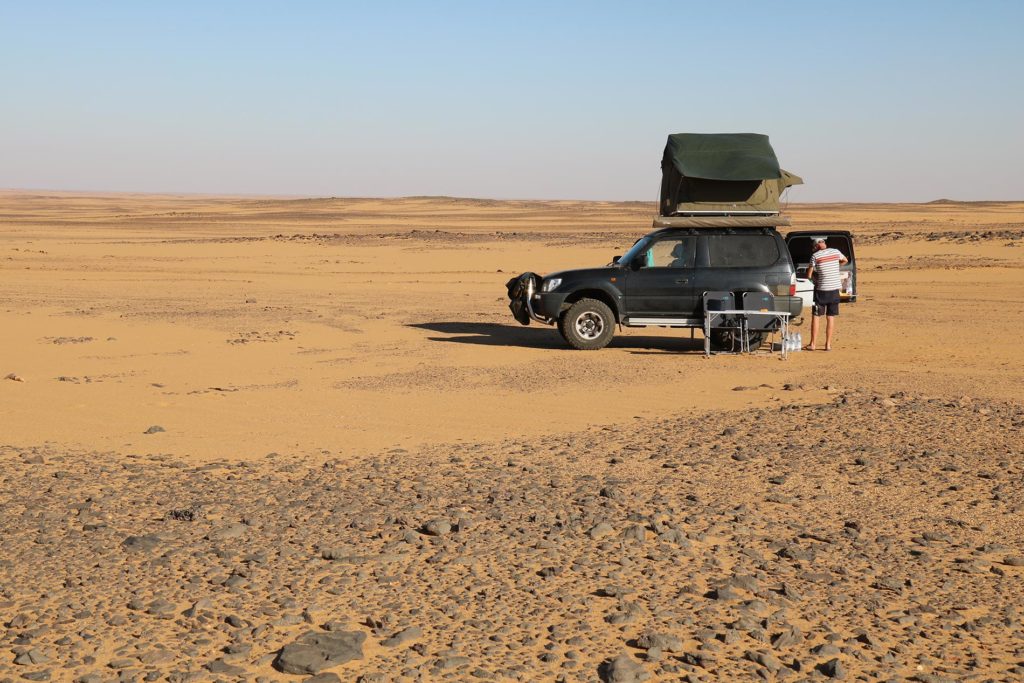 Doing groceries, getting your food along the road
"Up to and including Tanzania it is difficult to do your shopping and you will be looking for supplies every day," says Guus. "The big South African chains reach until Malawi. So pay attention. And occasionally drive back a few kilometres. "We ate a lot of avocados," he continues. "And a lot of canned tuna, because you can carry that with you for a longer period of time. Especially meat is hard to get on the way. Sometimes you can buy a whole, frozen chicken somewhere. If you keep it at the bottom of your fridge, it will last longer and you can cook with it a few times. But you just can't take anything with you for a long time."
The best investment in advance?
"In the overlanders community there are different opinions about whether or not to drive with air conditioning, but we are camp 'yes'," says Charlotte. "At fifty degrees Celsius, driving a full eight hours is very long. When we bought our car, our air conditioning didn't work, but we managed to fix it. That was our best investment. A good, spacious roof tent is also important for a bit of sleeping comfort.
"I am perhaps particularly happy with the investments we did not make," says Guus. "The winch and snorkel, for example. These are quite some expenses. And when you get stuck, there has to be a tree to attach the winch to anyway."
Their most beautiful experience on the way?
They look at each other and laugh: " That is without a doubt the border crossing from Ethiopia to Kenya. Lake Turkana is not an official border crossing, but it is tolerated. You drive for days in a no-man's-land between two countries, where you always look for a road; there simply isn't one. Roads are formed naturally." "After 750 kilometres it is nice to see the asphalt again," Charlotte chuckles. "It's not a carefree trip. You're really on your own," Guus adds. "That's an exciting experience." "Tribes come running towards you and you see people with beautiful beaded necklaces. At the same time, it's always a bit of a hide & seek," Charlotte concludes. "You sleep right next to the road. That makes you vulnerable as well."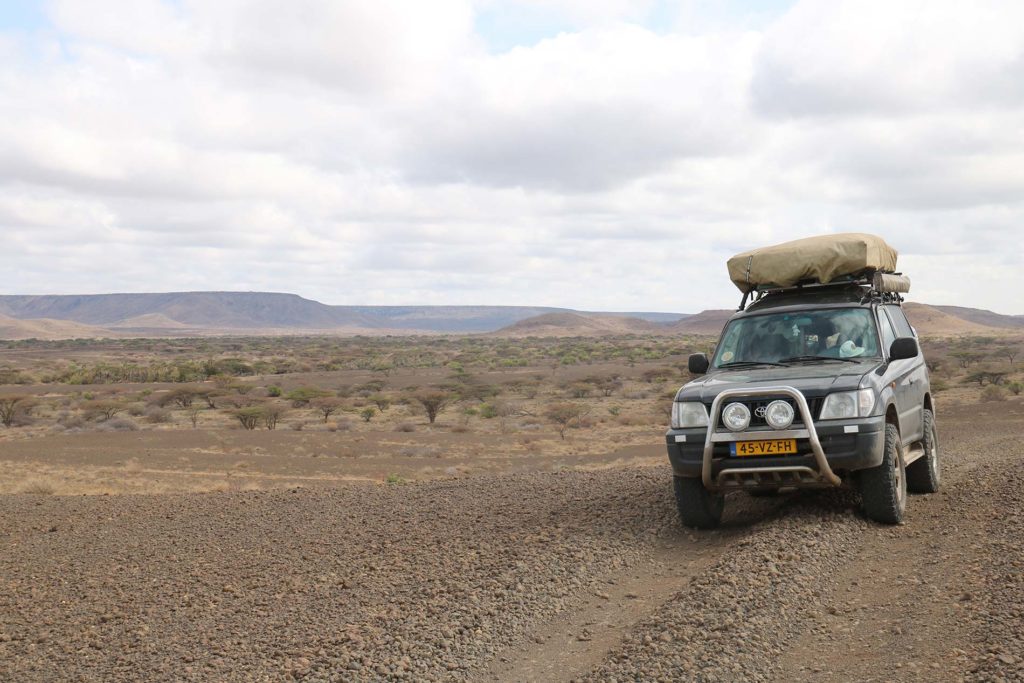 The tip for travel enthusiasts with the same overlanding dream?
"It may sound very silly, but just do it," Charlotte laughs. "There is always a reason not to travel, but there always be. Until you get in the car and close that door behind you. Then they disappear by themselves."