Travel Designer Ingrid lives in Hout Bay, right under Cape Town, and knows the country inside out. Not only has she lived there for over eleven years: as a Senior Travel Designer at boutique tour operator Kukummi Safaris, she is also privileged to try out the nicest places to visit. Especially for Explore Africa, she shares tips for a wonderful holiday in South Africa, starting with Cape Town.
The Best Holiday Destination
"South Africa is very diverse, and Cape Town is a melting pot of cultures. That's what makes it so much fun," says Ingrid. "You'll find all kinds of influences here: Dutch, Indian, British and Cape Malay." (Cape Malay, or Cape Malays, are descendants of former slaves from the Malaysian archipelago, who were brought to Cape Town by VOCs, editors.)"
"If you drive a hundred kilometres out of Cape Town, you are in a completely different environment," she continues. "One hundred kilometres north of Cape Town, on the West coast, the surroundings look very different from when you drive to the East – towards the vineyards."
Cape Town: things to do
"But even if you spend two weeks on holiday in Cape Town itself, there is plenty to see and do. Are you fashionable and do you like shopping? Then visit the designer shops. Are you more laidback? Then you are in the right place too."
"Also, for families with children, Cape Town is one of the best destinations you can imagine. From ball pits in restaurants to the aquarium on the V&A Waterfront. There are even tour operators that are fully dedicated to children."
Hop on, hop off in Cape Town
Have you never been to Cape Town before? Explore the city with the Hop On Hop Off Bus: "I think it's a great way to get a first impression of the city," says Ingrid. "You can hop off and hop on wherever you want and every time I seem to learn more about the city's history."
The Cape Town Hop On Hop Off Bus drives four different routes and has more than 26 stops, including the V&A Waterfront, Table Mountain, Great Constantia and Eagles' Nest. Choice of tickets for one or two days, from about € 15,-.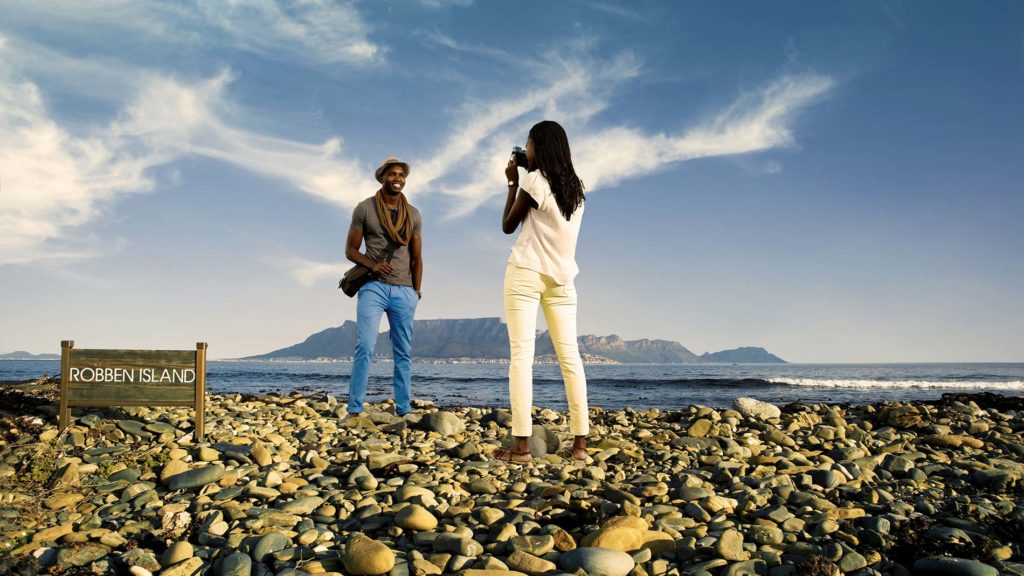 Must visit: Robben Island
"Robben Island is really one of the places you must have seen. If I can recommend a museum, it is this infamous island. I thought it was very special and impressive to be shown around by an old prisoner and to hear what happened there, including the eighteen (out of twenty-seven years) that Nelson Mandela was imprisoned there. That someone remained so strong and courageous during and after that imprisonment and was able to get the country to move forward. I find that unbelievable."
For a visit to Robben Island, it is necessary to make a reservation, especially in the high season. This can be done directly via the website or combined with a tour at various tour operators. Costs: from 360 rand for an adult and 200 rand for a child, converted is that at the time of writing respectively € 21, – and € 11, -. Starting point: Q&A Waterfront.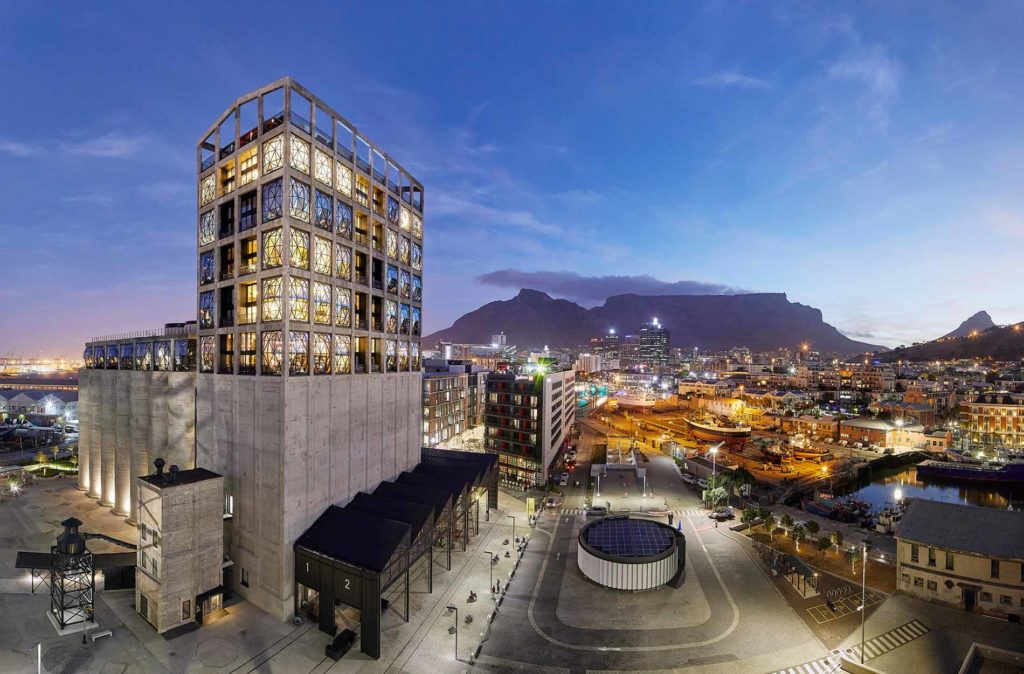 Zeitz MOCAA Museum
Another museum on her list is the Zeitz MOCAA Museum: "MOCAA stands for Museum of Contemporary Art Africa, which – as its name suggests – exhibits modern art from Africa and the African diaspora."
The Zeitz MOCAA can be found on the V&A Waterfront. Admission: from €11,-. Book your ticket online or at the door.

Constantia
"I think the most pleasant place in town is the wineries of Constantia. You don't have to go to Paarl, Franschhoek or Stellenbosch, because there are plenty of smaller wineries around the corner. My favourite wineries are Buitenverwachting and Eagles' Nest; I love to have a picnic and a glass of wine there on Sundays."
Buitenverwachting, 37 Klein Constantia Road, Constantia, 7896 | Eagles' Nest Wine, Constantia Main Road, Constantia, Western Cape | Or enjoy a Constantia Wine & Braai Experience.
Restaurants in Cape Town
"When I came to Cape Town ten years ago, the centre outside Long Street, the city's nightlife area, wasn't very developed yet. Meanwhile, the centre has changed enormously and is completely trendy. The Breestraat is now the place to get some coffee before work and a little bit hidden away in the cellars you will find the best restaurants. So good! On the corner of the Bree and Wale Street, you will find Bocca. Highly recommended!"
BOCCA, urban Italian food. Corner Bree & Wale Street, Cape Town City Centre | Discover our Top 10 Romantic Restaurants in Cape Town.