The Zimbabwean natural environment abounds with various species of flora and fauna. The law of the wild allows all the animals and plants to co-exist in their diverse natural habitats, often for the delight of the human population. Predators and prey all follow their natural course of life in the ecosystem. However, over the years some species have become extinct due to many factors, not least among them climate change and human activity.
Endangered bats
Bats rarely feature on anyone's favorites list but these mysterious animals play a key part in the natural set-up of plant and animal life. Glorified by comic book superhero character Batman and often maligned and treated with deep suspicion in other cultures, bats make a curious case study.
The African continent plays home to over 300 bat species according to AfricanBats.org. According to the Natural History Museum of Zimbabwe (NHMZ), over 60 species have been recorded in Zimbabwe. Over the years, research into the possible dangers posed on humans through zoonotic diseases from bats and rodents have revealed a sharp drop in bat species of well over 50% of the species.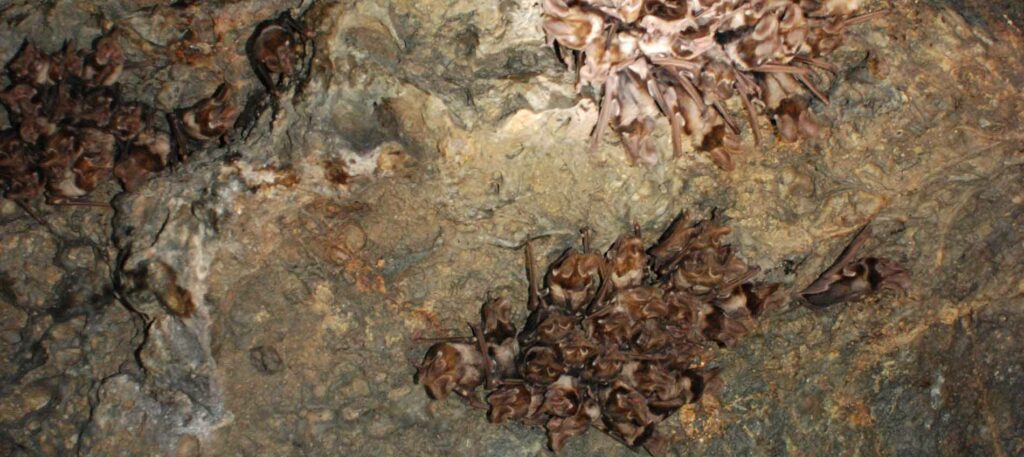 Various factors such as expansion of human settlements and mining activities have displaced many bats and left a concern for the endangered status of bat species. Spirited campaigns by Mammalogy staff are ongoing since a 2018 data workshop spearheaded by the GBIF in collaboration with NHMZ, led by curator Tsitsi Maponga.
These developments have been a small glimmer of hope in starting a deeper foray into understanding the full importance of bats in the ecosystem among other mammals and rodents. In previous years, a glaring lack of dedicated personnel who are well versed in the nature of bats within the country has also compounded bats' endangered existence in the country. There is a constant blend of fact and fiction in societies regarding bats due to limited authoritative studies on bats and the part they play in the grand scheme of things.
Culture and science have both been playing a part in raising awareness and promoting conservation in a bid to demystify the stories. The methods used are often through traditional stories and awareness campaigns, respectively.
Myths about bats
In many African countries, Zimbabwe, in particular, bats have generally been looked upon with great fear and contempt. This unfounded prejudice stems from fantastic traditional folklore and superstitions that bats are accessories to witchcraft and have a connection with the dark arts.
A bat spotted near an African home is usually regarded as a bad omen and triggers the premonition that evil spirits are roaming nearby. The recent scientific findings pointing to bats as the possible origin of the coronavirus have not done any favors for bat species in some parts of the continent. This long-standing cultural prejudice has led to people ignoring critical issues involving bats and undervaluing their importance in the ecosystem.
"The myths generally stem from a place of ignorance within most communities. Our elders were aware of the importance of conserving animal species. This is why they used to come up with measures to protect these creatures. One of them was to instill fear into people, especially young ones by claiming that anyone who killed or stoned a bat would attract bad luck. This was done to discourage reckless behavior but over time the whole concept got lost in translation. Now we need to demystify it again," said social commentator and humanities scholar Dr. Larry Mutambanengwe.
Endangered bat species in Zimbabwe
In reality, bats are very fascinating and unique creatures. Most bat species are nocturnal and the only mammals capable of flight. Their natural habitat is usually in caves and other secluded places. Bats play a key part in pollinating plants and dispersing seeds, which emphasizes their importance in the management of the ecosystem. Common endangered bat species found in Zimbabwe include the East African collared fruit bat, Kenyan Big-eared Free-tailed bat, and the Large-eared Free-tailed bat, among others.
Harare-based conservationist and agronomist Blessing Musinamwana said that bats also play an unsung role in farming activities. "Bats are friends of the farmer but many people do not realize this fact. Many farmers located near mountainous areas can testify that bats play a much safer and possibly effective role in getting rid of pests. That is one key environment-friendly aspect that has not been realized."
An article titled Circulation of Alphacoronavirus, Betacoronavirus, and Paramyxovirus in Hipposideros Bat Species in Zimbabwe states that bats are carriers of potentially lethal zoonotic viruses to humans and animals. The constant animal migration in some parts of Zimbabwe and human activities have led to increased interface between domestic animals, people, and bat communities. This has led to the disruption of ecosystems and the destruction of most natural habitats, leaving bats more endangered than ever.
The human factor strikes again
Human encroachment into bats' natural habitats has been cited as the leading cause of the declining bat population. The expanding human population in Africa affects savannah woodlands through urbanization, expansion of agricultural activity, and the collection of firewood.
A report released by Robert Locke the Director of Publications for Bat Conservation International after a BCI summit held in February 2020, states that "…bat populations are declining in much of Africa due to loss of habitat, disturbance of cave roosts, overuse of pesticides and, in some areas, bushmeat hunting. And bats are widely feared because of myths linking them to witchcraft and evil spirits."
"The effects of habitat and climate change on these species are unknown, and there is much speculation as to the impacts, both positive and negative. These impacts on bats directly affect food security and human-related zoonotic diseases."
Conservation Difficulties
"Some countries simply lack anyone with expertise in bat biology and conservation, and those few working for bats in other countries are largely isolated and ignored. Funding is always very limited, equipment such as bat detectors and mist nets is in short supply, and training opportunities are rare. Conservationists must have the expertise to write and submit effective proposals for grants and other funding," stated the report by BCI.
How elephants threaten bats
The Miombo woodlands in Northern Zimbabwe, which are home to over 40 bat species, are being destroyed by expanding human and elephant populations that are increasingly confined to smaller areas. Areas impacted by the high elephant population suffer more habitat loss which has an impact on the smaller bat species. The loss of large canopy trees due to trampling and stripping by elephants have a huge impact of disturbance on the biodiversity of bats. This poses a greater risk to the bats as opposed to bird species.
The Zimbabwean government has repeatedly blamed the CITES ban on the ivory trade as the leading cause of the spiraling elephant population. The Permanent Secretary for Information in the Government of Zimbabwe, Nick Mangwana is on record saying, "Zimbabwe has 84000 elephants, it's carrying capacity is 55000. Our ivory stockpile is worth over US$ 300 million which we can't sell because of the ban."
Why we need bats
Bats are critical for the ecological and economic health of Africa. Many species help protect crops by consuming insect pests. The fruit and nectar-eating bats pollinate important plants and scatter seeds that help restore damaged forests. The full positive impact of bats in Africa is still yet to be fully realized by regular people despite experts actively working to educate communities on the benefits. In traditional circles, bat dung is recommended for several uses such as organic fertilizers or insect repellents, despite their rare sightings.
What can we do to help bats?
Bats are some of the world's most misunderstood animals but we all have a role to play in increasing awareness of their plight. Some non-profit organizations such as BCI advocate for conservancy and often require donations to push the cause. Citizens and visiting travellers can also join hands with conservancy groups and petition for pro-conservation policy changes which can then be submitted to relevant authorities. Continuing awareness campaigns and training workshops with stakeholders go a long way in changing the situation.
In January 2018, Global Biodiversity Information Facility conducted a workshop in Zimbabwe for museum staff, officials from the Parks and Wildlife Management Authority and university students. The digitization workshop gave training on tools and techniques that can be used to help in tracking bat species distribution and diversity for each area. The project aims to produce a Bat Atlas with detailed maps for each species. These are some causes that can be supported, along with educating communities on conservation.
Share this story
The need to call for better conservation practice for endangered bat species has never been more urgent than it is now. You can play a part in raising more awareness on this issue by sharing this story and by encouraging critical conversation on conservation through the power of social media.
Your voice as a tourist, combined with the efforts of conservationists on the ground have the ability to prop the relevant wildlife authorities and government of Zimbabwe into action. The education of the masses on the importance of ecosystems should also continue, with resource material being availed to students all the way from primary to tertiary education level. Despite not enjoying the popularity of elephants, lions, giraffes and other members of the Big Five, bats still play a crucial role from the shadows of their habitats. It is up to us to ensure the peaceful and sustainable existence of the bats.
Read more about endangered species.
Header Photo: Naturalis Biodiversity Center