Normally it is common decency to clean up your mess. But at the Atlas Film Studios in Morocco, we're glad Hollywood didn't. From abandoned gas stations to Egyptian temples; over fifty years of film sets have been left behind in and around this studio complex at the foot of the North African mountain range. Atlas Studios is pure movie magic.
Atlas Film Studios: Home of Gladiator, Star Wars, and Aladdin
The Atlas Film Studios is located about a three-hour drive from Marrakech. It is located in the town of Ouarzazate, which is nicknamed Quallywood. No fewer than two hundred films and series have been shot here. Movies such as Gladiator, Star Wars, Aladdin, and parts of Game of Thrones were filmed at the studio. The sets and props have been left for us to admire. When there is no active filming at the studio, there are daily tours of the site for fifty dirhams per person (about five euros)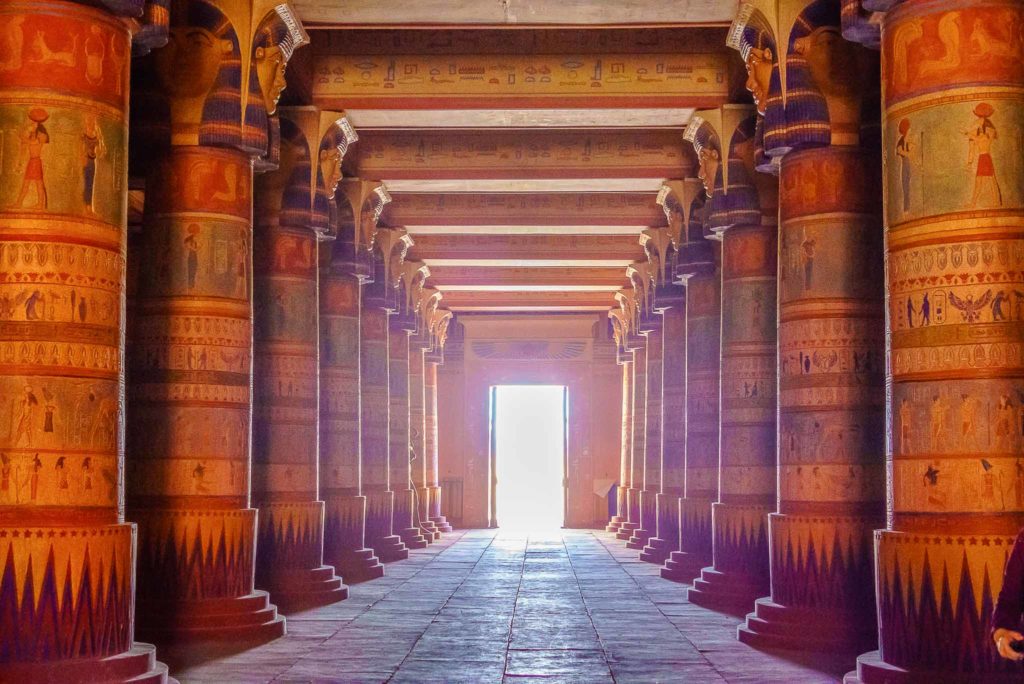 Discover the film set of Asterix and Obelix
The studio grounds are littered with hundreds of movie props. Fighter jets, army vehicles, ancient catapults, ships, and luxury sports cars: they all seem lifelike. Next to it are grand film sets of old Arab cities, fortresses, and the abandoned gas station from The Hills have Eyes. The sets are usually close to each other. One moment you're standing in front of a wall full of Egyptian hieroglyphs from Asterix and Obelix: Mission Cleopatra and the next you go through a gate in that same wall to the Jerusalem set from The Passion of the Christ.
Know from Lawrence of Arabia
The first movie shot at the Moroccan studio is not just any movie. Director David Lean filmed parts of his historical epic Lawrence of Arabia (1962) here. It is more than twenty years later when real action is taken on the ground. Entrepreneur Mohamed Belghmi officially founded Atlas Film Studios in 1983 for the production of the film The Jewel of the Nile. Since then, Hollywood has been a regular customer in the Moroccan desert. Not only because of the breathtaking desert landscape but also because the production costs are relatively lower than in the United States.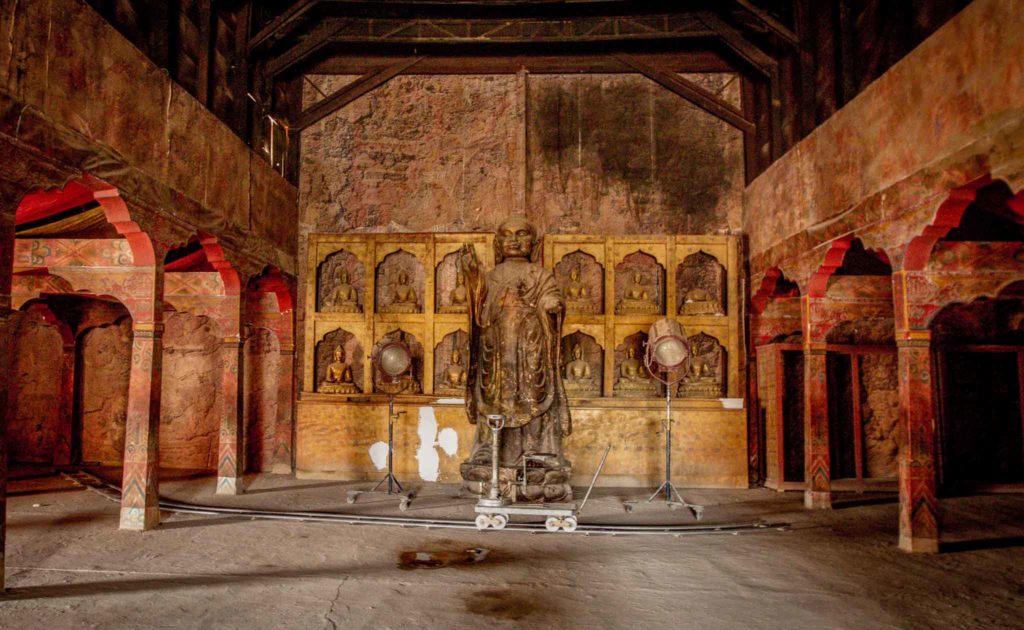 You'll see this, for example, in one of the largest sets that is still intact, but which has little to do with Morocco. The Tibetan house from the Martin Scorsese film Kundun, a film about the life of the Dalai Lama, is still standing. In front of this large, white two-story house with a statue of a lion on either side of the entrance, you'll feel like you're in Tibet. The roof is painted in typical Tibetan red and opposite the house is a Buddhist monument. On the inside, the building resembles an oriental monastery with large and small Buddha statues – where the camera rails are still in front of – and many books in the red, yellow, and blue colored bookcases.
Aït-Ben-Haddou
When you think of Atlas Studios, you think of Aït-Ben-Haddou. This former fortified city was left uninhabited in the last century by the inhabitants who migrated to the other side of the river. The old fortress, filled with beautiful kasbahs built against a hill, was left behind. The city is just a 15-minute drive from Ouarzazate; the perfect location for Hollywood when an old Arab city is needed.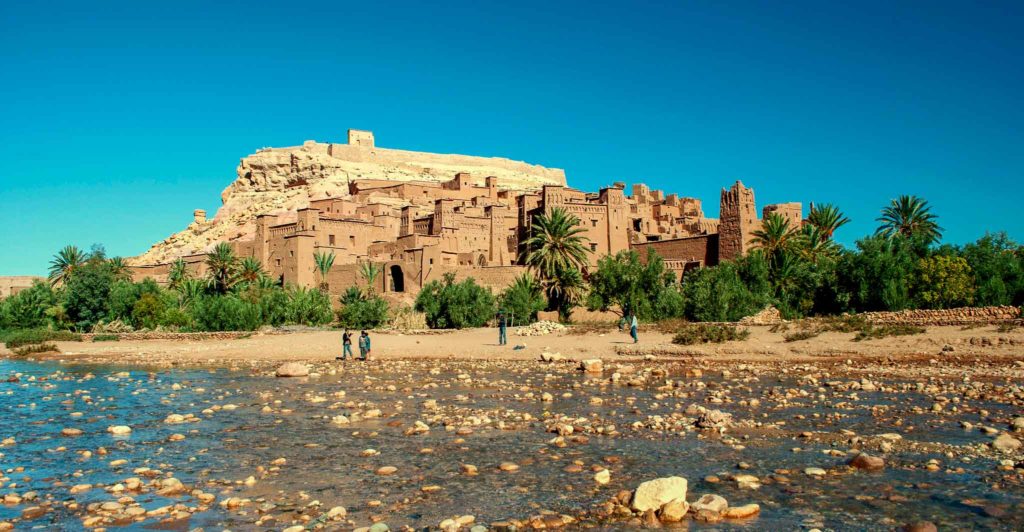 In the Game of Thrones series, Aït-Ben-Haddou acts as the city Yunkai, which is under siege by the main character, Daenerys Targaryen. In the film adaptation of Prince of Persia, actor Jake Gyllenhaal jumps over the roofs of Aït-Ben-Haddou. And in Gladiator, Russell Crowe fights his first arena battle in this city. Apart from the rich film history that this former fortress has under its belt, it is, in any case, a unique city to visit. It is not a fake set, but a real city from the seventeenth century that is still largely intact.
Visit from Marrakesh
Atlas Film Studios and Aït-Ben-Haddou are about a three-hour drive from Marrakesh and are best visited in combination. This is possible with a day trip, although six hours of travel time in one day may be a bit much. It can also be done as a two-day trip with an overnight stay in Marrakesh. Don't want to go back to Marrakesh? Ouarzazate is also a perfect base for exploring the Sahara.
Are you still looking for a place to sleep in Marrakesh? Why not book a riad instead of a hotel? Check out the most beautiful riads in Marrakesh here.