On the Garden Route through South Africa's Western Cape, there is no getting around Knysna. Located between Plettenberg Bay and George, this idyllic town sits on a calm, circular lagoon. Knysna is a popular stop and known for its oysters and locally brewed beers. The city's most famous landmark is the Knysna Heads, two large rocky outcrops on either side of the entrance to Knysna's lagoon. What if we told you we found a secret spot on one of these heads?
Knysna Heads: highlights of the city
When you enter Knysna, the area seems like an oasis of tranquility. The huge lagoon is reminiscent of a large Italian lake. Where the waters of this lagoon reach the open sea, two colossal rock formations tower along the entrance. That's them: the Knysna Heads. The rocks, which sank many ships in the past, are now one of the highlights of the city. The view on top of the heads is unparalleled.
The western rocky outcrop is appropriately called The Head. The eastern head, accessible by ferry or by a detour, is named after the village atop the rock: Brenton. The town of Brenton-On-Sea is usually overlooked. And as a result, it rather unexplored and there is little tourism. This could be the most beautiful spot in all of Knysna.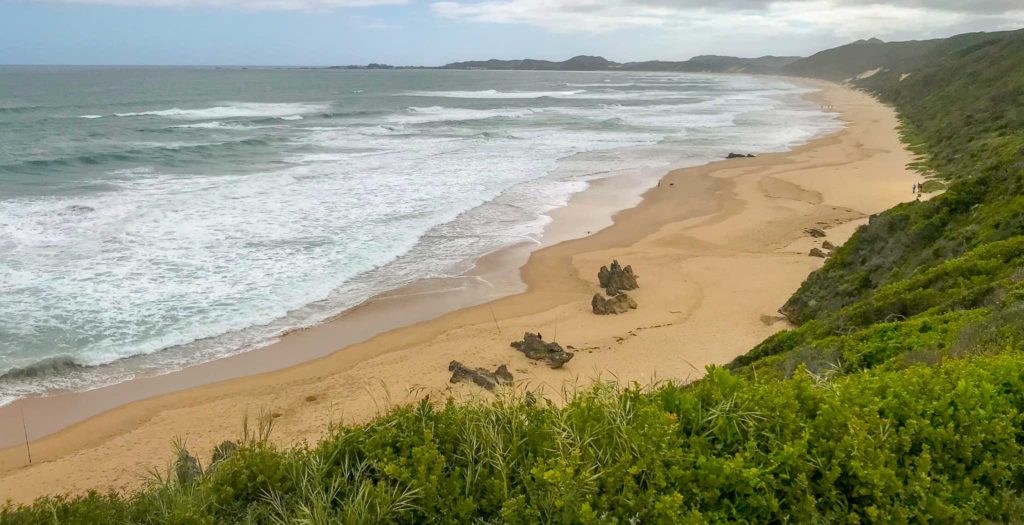 Beach and cliffs
The town of Brenton-On-Sea sits atop the iconic rocky outcrop. The town's two main roads slope downwards. We want to go down there because that's where Brenton Beach begins. At a small parking lot near the edge of the rocks, you overlook the beach from a height. If you take a look along the coastline, it seems almost infinite. On the ocean side of this Knysna Head is a hidden beach that stretches for miles all the way to Buffels Bay.
Gaze in the opposite direction and you'll see the pristine cliffs of this Knysna Head. The sandy path that stretches in front of your feet leads through these cliffs down to the beach. The cliffs themselves are incredibly photogenic and easy to climb, over and up. The special angles of the rocks and cliffs, which stand between the golden sand, are reminiscent of Icelandic scenes. Meanwhile, the ocean bounces azure waves against the rock, sending a damp wind blowing past. If you have just taken a cool photo at that one cliff, you'll see an even cooler one further on. For the photographers and adventurers among us, this is entertainment at its best. And for beachgoers and surfers, the beach in line with the cliffs is perfect.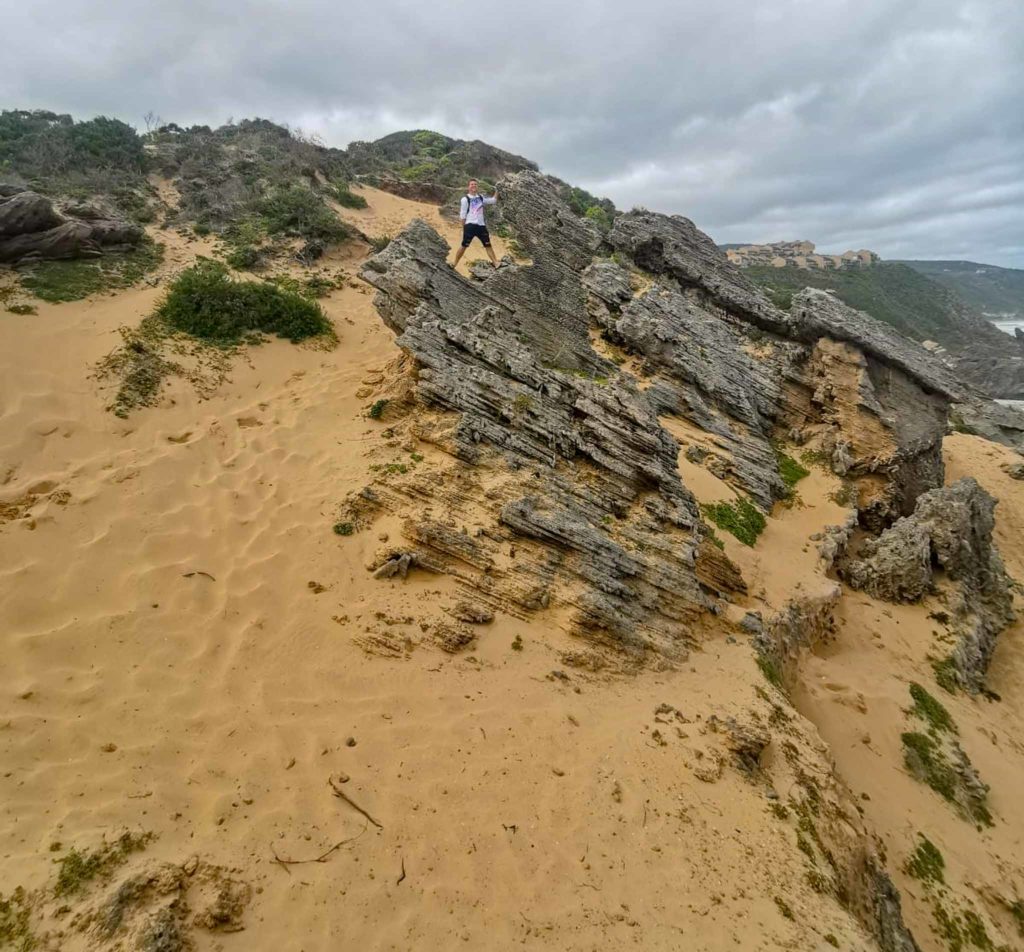 Photo tip
Between these cliffs is one special rock that resembles the Norwegian Kjeragbolten, where a rock is wedged between two mountains. Here, however, it is a rock formation that makes an almost perfect triangle. It is possible to climb both on and under it. The view is beautiful, and so are the pictures you want to shoot.