The Labia Theatre in Cape Town has been voted the fourteenth most beautiful cinema in the world. The list, compiled by Timeout Magazine, was topped off with Dutch pride: Tuschinski. The bright blue cinema is the only cinema in Africa to make the list, making it therefore the most beautiful cinema in Africa.
Faded grandeur
The magazine praises the cinema for its authentic cinema experience: "The faded grandeur of this old Italian ballroom has remained." Indeed, in a previous life the cinema was a ballroom for the neighboring Italian embassy. The name Labia comes from the diplomatic family with the same name that opened the hall in 1949. That same name occasionally causes comic situations: sporadically someone comes along with the expectation of seeing a nude movie.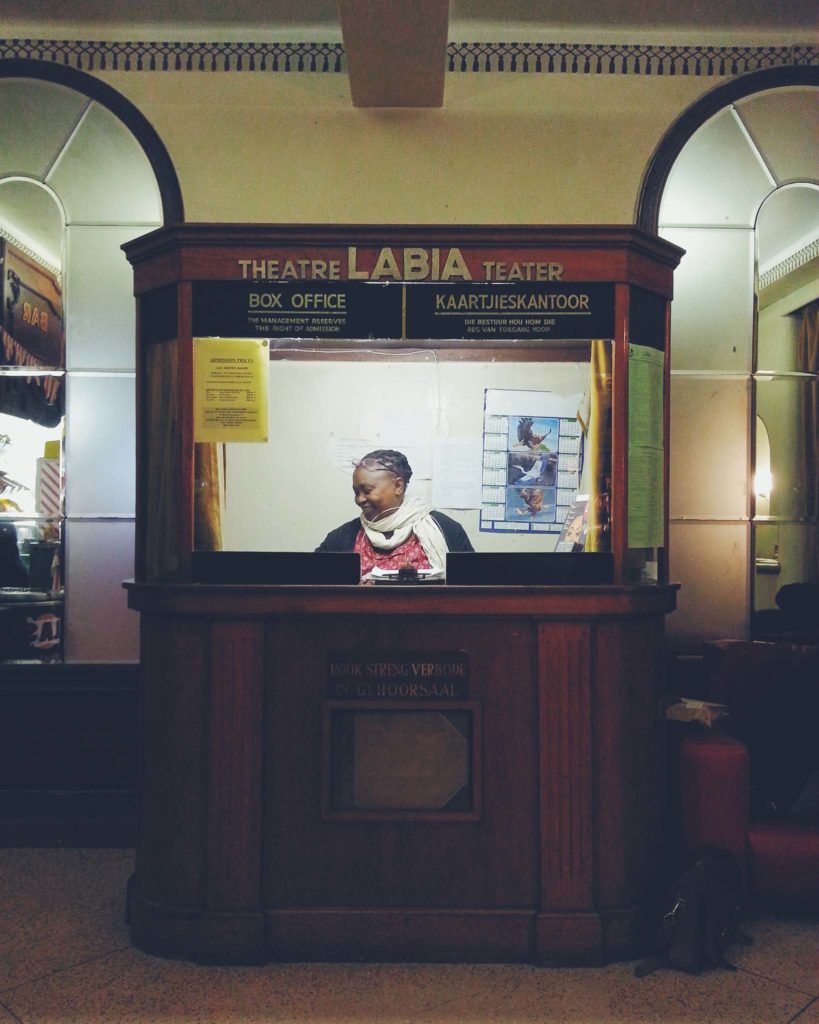 It is the ambiance that makes the cinema so special. The entrance, hidden between the two neighboring buildings, leads you through a flower gate to the terrace. You can buy the tickets at an elegant wooden 'ticket office'. This can also be done online, but then you miss the magic of the staff who cut the tickets at the hall as in the old days. You can get popcorn and candy at an authentic counter. And you can get drinks for the movie at the bar, which you can take with you into the theatre. Yes, the seats could be a little more comfortable. Yes, the sound could be clearer, but it all adds up to this unique cinema experience that really takes you back in time.
The cinema at the foot of Table Mountain is South Africa's oldest independent cinema. The programming mainly consists of indie and arthouse films, although there is also room for high-quality blockbusters. Currently, Spike Lee's American Utopia and the new Pixar movie Soul are playing. The Labia Theatre is also loved by many actors. Matt Damon, Salma Hayek and Colin Farrel, among others, have been spotted at the cinema.
Innovations
A few years ago, the cinema underwent the necessary renovation by means of a crowdfunding campaign. Previously, all movies in the cinema were shown on projectors that still ran on physical film reels. Because Hollywood in particular only supplies digital films, the cinema had to switch to digital projectors. The four projectors have since been replaced with the help of many regular guests, who were willing to make a contribution.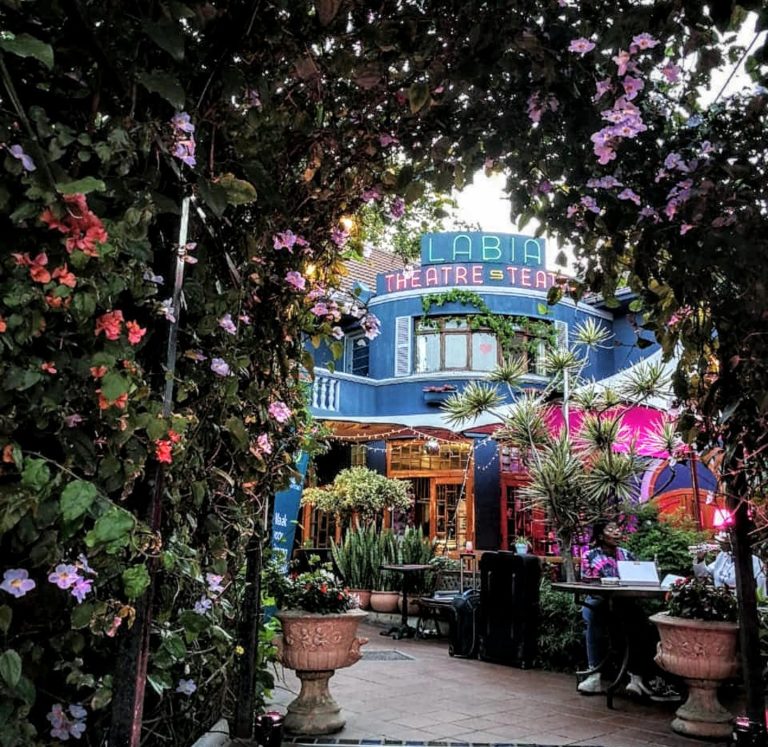 Do you want to visit the cinema? That's possible, even during the current events. The cinema is open in accordance with South African corona regulations. Seven days a week from 12:00 pm until the last movie which starts around 8:00 pm. The Labia Theatre is about a ten minute drive from Waterfront. You can find it at 68 Orange Street around the corner from the South African National Gallery.
PS. Also check out the 10 best restaurants and more tips for a great holiday in the Mother City.