It's either the start or the end of the Garden Route: Gqeberha, formerly known as Port Elizabeth. For this reason, most tourists usually spend less than a day in the city. Even though it has much to offer. Local Marieke Dolphin has lived in the South African port city for years and explains the best spots, including some hidden treasures.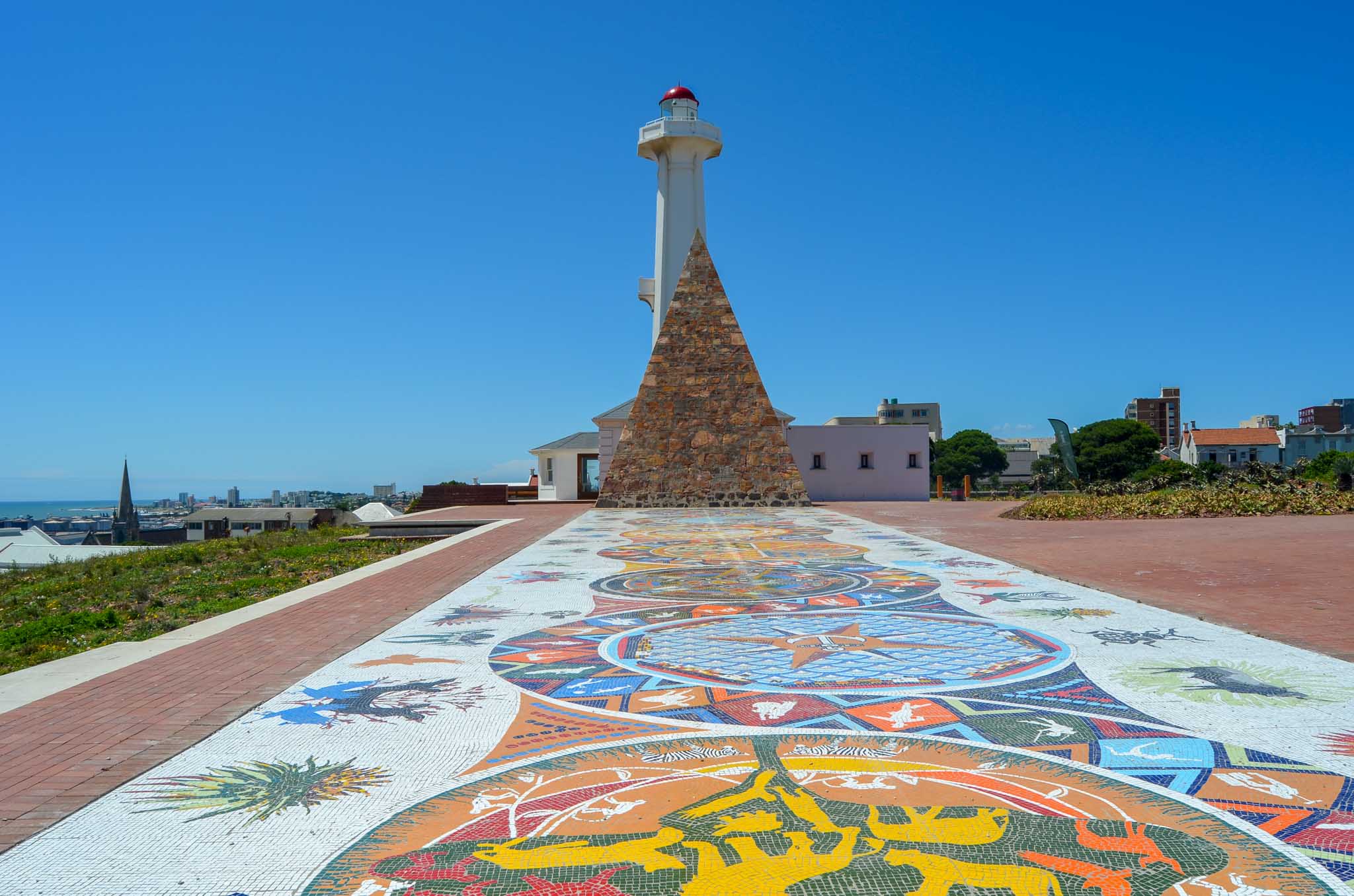 Name change and hidden treasures
The second-oldest colonial city in South Africa, Port Elizabeth, changed its name to Gqeberha in 2021. Gqeberha is the Xhosa's name to the Blaakens Rivers, which flows through the city. "The well-known highlights are of course the Cape Recife Lighthouse, the old Fort Frederick, the Shark Rock Pier and the big bell tower Campanile," Marieke explains. "Donkin Street, with The Heritage Trail, is also very cool." This is a path that runs along colonial homes and contemporary artworks that tell the story of the first settlers in the city. But Marieke knows many more nice spots, which most tourists unfortunately miss: "There is so much more to Port Elizabeth than meets the eye."
Marine Drive
"I think one of the most beautiful parts of Gqeberha, Port Elizabeth, is the road to the Schoenmakerskop district. Then you want to take a detour on Marine Drive along the coast for the beautiful views. The color of the sea feels very California. There are also beautiful rocks in the first meters of the water that you can walk on or fish from. This is truly the most beautiful street in the entire city."
Penguin Reserve
Driving off Marine Drive, on the route to the lighthouse, you'll pass SANCCOB Seabird Rehabilitation Centre. "This is a center where injured or sick seabirds are taken in, cared for and eventually released." The center offers daily tours to see the penguins and other birds up close. "You can always swing by unannounced, but the tours sometimes sell out. Reservations are wise."
Maitlands Beach
"Although the downtown beach already looks very nice, I think Maitlands Beach is many times more beautiful. It's a bit more remote and therefore a bit quieter." The beach, on the east side of Port Elizabeth is surrounded by a dune hollow. "You can also sandboard here," says Marieke. "On this beach, I can spend hours watching surfers, walking along the rocks or simply sunbathing."
Lady Slipper
Through the hills on that same east side of Port Elizabeth runs the Lady Slipper trail. "This is a lovely hilly area for large or small walks, with multiple routes and beautiful views." The trail is open daily from eight in the morning until sunset. Admission costs twenty rand (€1.20). "Don't forget to bring some extra water. The climb is treacherously steep at times and the sun treacherously hot."
Are you starting the Garden Route from Port Elizabeth? Then you're guaranteed to pass through Jeffreys Bay. Exclusive specialty beers are made in the surf town. Discover Brewhaha's story here.